New Members
Fit Nation Gym

Infinity Insurance Read Conmigo

New York Life Insurance Co.

Han Kook Mortuary

Denny's Restaurant

TNT Tortas & Tacos

Shree Pashupatinath Foundation, USA

Fast 5Xpress

Globos Ignis, Inc.

All American Trophy & Engraving Co.

Blue Zou Creations

L & W Service Co. Inc.

Prime Installer
Plumbing & Building Contractor

Keystone Lanes

ANA Insurance Brokerage, Inc.
Welcome to the Norwalk Chamber of Commerce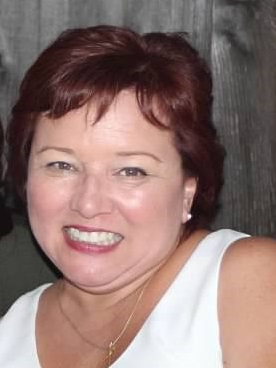 As the Norwalk Chamber of Commerce celebrates 90 years of serving the business community in the City of Norwalk, I want to assure you that the Norwalk Chamber is devoted to being the ultimate business resource for our members. Whether through networking, promotion or advocacy, we are committed to helping your business and our community thrive in Norwalk.   I encourage you to become an active chamber member and take advantage of all that Norwalk Chamber has to offer.  


On behalf of my Norwalk Chamber Board of Directors, Ambassadors and Chamber Staff, I want to thank you for your chamber membership. We look forward to serving you, your business and our community in the coming months!


TONI GRIJALVA
President
Norwalk Chamber of Commerce  
UPCOMING EVENTS
March 12th, 2014                       Women in Business Monthly Luncheon, CSULB CCPE Center           
                                                      11:30am to 1:00pm, bring your own lunch
                                                      For additional details visit:   http://bit.ly/1cK9AAU
March 20th, 2014                       State of Higher Education Luncheon, Norwalk DoubleTree Hotel                                                                                                          Featured Speaker:  Dr. Linda L. Lacy, President Cerritos College
                                                      For additional details visit:   http://bit.ly/PkIiqp              
March 25th, 2014                       After Hours Networking Mixer, Agave Junction Cantina                            
                                                      5:00pm to 7:00pm   
                                                      For additional details visit:   http://bit.ly/1fkugty   

March 29th, 2014                       Grand Opening, Ribbon Cutting Globos Ignis, Inc                                            
                                                      10am to 11am
                                                       For additional details visit:   http://bit.ly/1h7G8l3
April 17th, 2014                          Educational & Networking Meetup, Norwalk Arts & Sports Complex                                                                                                   12 noon to 1:30pm, Free to Attend, Reservations required
                                                      For additional details visit:   http://bit.ly/NSSepW         
Member Spotlight